Good News members were replacing a roof at a Parish Center with several local men helping. We wanted to do one-half of the roof and put the metal on the same day. They insisted that we take off both sides of the old roof before we replace it in order that the peak will be better when we replace it.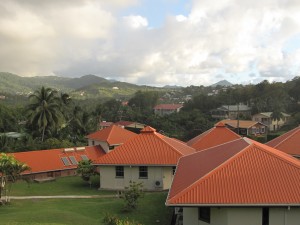 After a discussion, they said "don't worry, trust in God and everything will be fine." Well, it rained overnight and I asked them about the 'trust'. They pointed to the sky and said "trust in God to send us sunshine to dry it out." Bob Brown
Don't forget to pack your repellent-treated clothing, mosquito spray designed for those angry flying critters in the West Indies and sunscreen. The tropics can be a challenge!
Bring a camera. Please be aware, however, that your camera is your responsibility and Good News Project accepts no liability for damage or loss. Bring one anyway!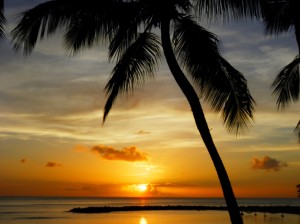 (And, adjust your camera settings to allow you to take higher resolution photos. Many times member photos from the trips are used in Good News Project publications on the website and in mailings.)
If you are planning on spending time doing construction or painting, bring along appropriate clothes (paint clothes) and footwear (enclosed shoes).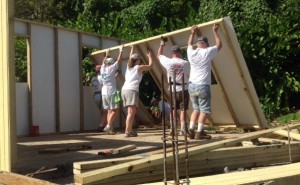 If you would like to do special decorating inside of one of the houses, like stenciling or free form art, please bring along any supplies that you will need.
If you are planning on spending time with the locals, visiting institutions, (Nursing Homes, Prison, center for developmentally disabled) you may want to bring items that can be used as BINGO prizes (as they love to play!).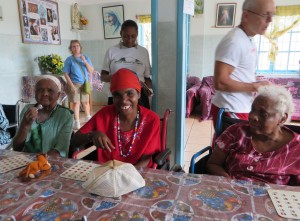 Small bottles of hand lotion, beaded necklaces, bracelets, lightweight blankets, candy, etc are great small items that make wonderful prizes – use your imagination. Also think about bringing nail polish and remover for taking care of the female residents – doing hand massage with lotion is also great! Bringing individual beads and shoelace-type chord for making necklaces is also a hit!
If you are planning on spending time in the schools,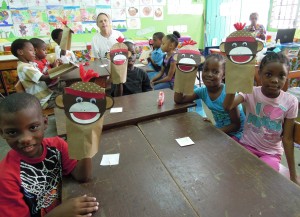 think about preparing for small 20-30 minute projects for a few classrooms. You can choose to read a book and have a coloring-book printout that the children can color that goes with the book theme. Or, plan a small craft project for the group. (Classrooms usually have about 30 children).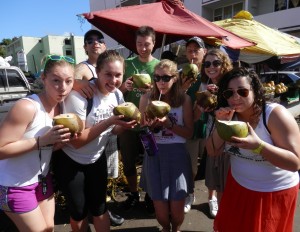 If you have any dietary restrictions/allergies, please let Good News Project know ahead of time. IF we are able buy something specific for you (re: allergic to soy) we will try to do it before you get there.